Community Events
This page has been created for public service announcements, linking us to community groups who have similar goals for promoting our cultural heritage. Events listed here are not our Society's events and are simply intended to promote that event.
 *
TRINIDAD AND TOBAGO SOCIETY OF WINNIPEG INC.
Annual Family Christmas Gathering Dec 2021
We are working on holding our Annual Family Christmas Party / Gathering this year. The Tentative date for our members to reserve and promote is Saturday Dec 11 2021. We are hopeful with the progress of the COVID issues becoming better for everyone here in Manitoba in the next few months. We will be able to proceed with this event with a close to normal functionality as like past Christmas Events. Finalized details will be emailed & posted in mid November 2021. 
We are also working on a few new Online Initiatives for The Trinidad and Tobago Society of Winnipeg.
Which will be helpful in maintaining our organization's presents in Winnipeg when completed. 
Stay safe and healthy everyone...
*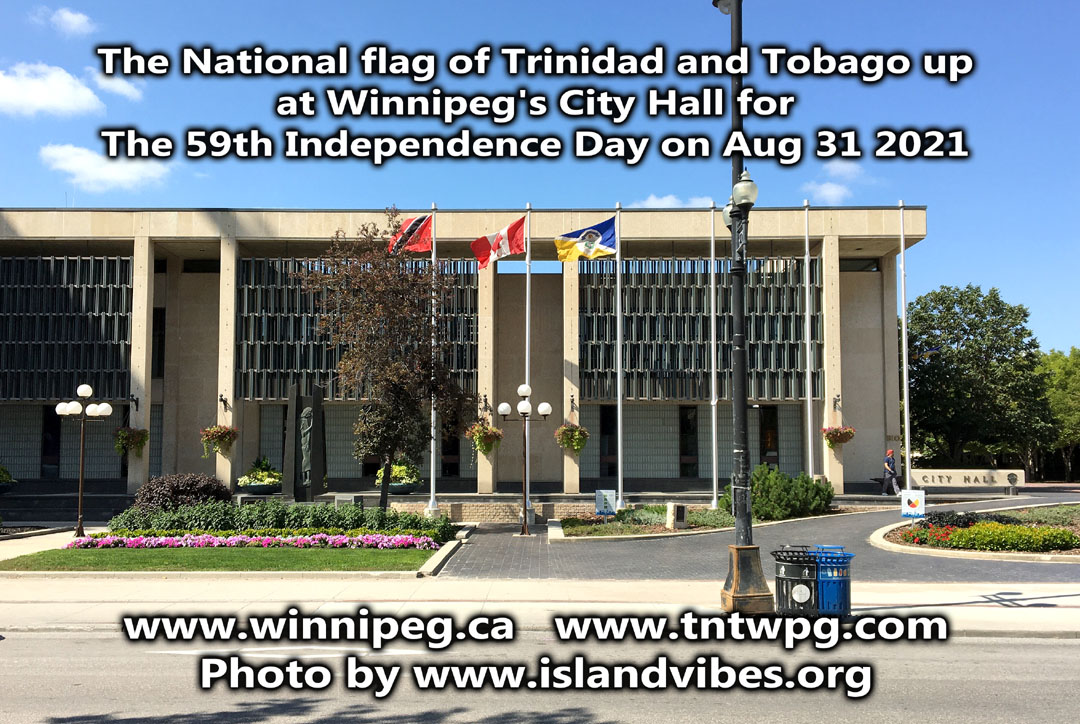 In Celebration of Trinidad and Tobago's 59th year of Independence in 2021.
Our National Flag will be raised on Tuesday Aug 31st at the Winnipeg City Hall and will be flying from 6am to 6pm.
To mark this day of Celebration here in Canada.
*
TRINIDAD AND TOBAGO SOCIETY OF WINNIPEG INC.
IN CELEBRATION OF THE 59th YEAR OF IDEPENDENCE OF TRINIDAD AND TOBAGO
On behalf of the executive of the Trinidad and Tobago Society of Winnipeg Inc., I take this opportunity to wish our members and fellow Trinidadians and Tobagonians a safe and happy Independence Day, as today marks our 59th anniversary. My wish is that as the flag of our nation is raised each year at the City Hall in Winnipeg; that it will continue to instill pride in our hearts as nationals.
It is indeed a fact, that although we reside in Manitoba, we continue to have that sense of belonging and are always mindful of everything we as fellow countrymen/women can do for our homeland, to make it a place of wealth, peace, and prosperity.
As you will recall, the last two Independence Day celebrations were cancelled due to the Covid 19 pandemic, which continues to have a devastating effect throughout the world.
Here in the province of Manitoba, we are beginning to see the lifting of some restrictions, thanks to our leaders and the people of Manitoba who rolled up their sleeves and took the vaccination. To those of you who are still reluctant to do so, I encourage you to take the vaccination, wear your mask and please stay safe.
Once again let us continue to show our fellow Manitobans that we are a great people from a great nation, as we work towards the prosperity and betterment of our beloved Islands of Trinidad and Tobago.
Have a wonderful Independence Day.
Joe Glasgow
President
*
It is now Mid August of 2021 and things are slowly opening up for larger numbers of attendees to public events, from the COVID Pandemic issues here in Winnipeg and Canada.  We are looking forward to restarting our Programs and Events that have been on hold for the past 16 months.   We are working on the following Programs and Events for the remaining months in 2021.
More information will be posted on our Website, Facebook Page and Emailed out to our membership when details are finalized.  ( Pending upon the COVID issues here in Winnipeg )
-

         

 Senior Citizens TnT Membership computer training program.
-

         

Trinidad and Tobago Independence Day Flag Rising at City Hall on Aug 31 2021.
-

         

Resuming our Annual Family Christmas Party in December of 2021.
-

         

Plus future Events and Programs for 2022.
We hope to see everyone in person again to catch up with all of our friends and families, here in our very small Trinidad and Tobago Society here in Winnipeg.  Stay safe and health everyone!!!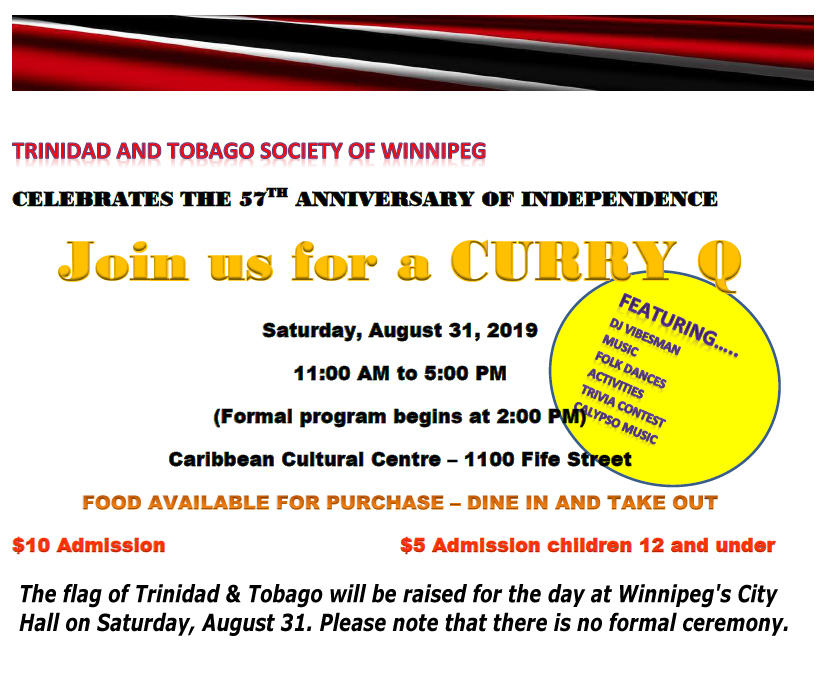 **
*
*
*
Please join
The Trinidad & Tobago Society of Winnipeg
for
"A TRINI BREAKFAS"
on
Saturday, May 12 - 2018
at the Caribbean Cultural Centre located at 1100 Fife Street
10:00 AM to 12:00 PM
Tickets Information
$12 Adults
$8 Children 12 and under

Breakfast menu will include an assortment of the following...
bake (roast & fried),  tomato & salt fish, salt fish buljol, eggplant (melongene) choka, spinach, fried plantains, smoked herring, ham, and eggs
In order to ensure everyone is served tickets must be pre-purchased by TUESDAY, May 8, 2018.  Please reply to this email, contact a Board member.
*
*
*
*
Join our email list for more events information updates !!!



*
*
*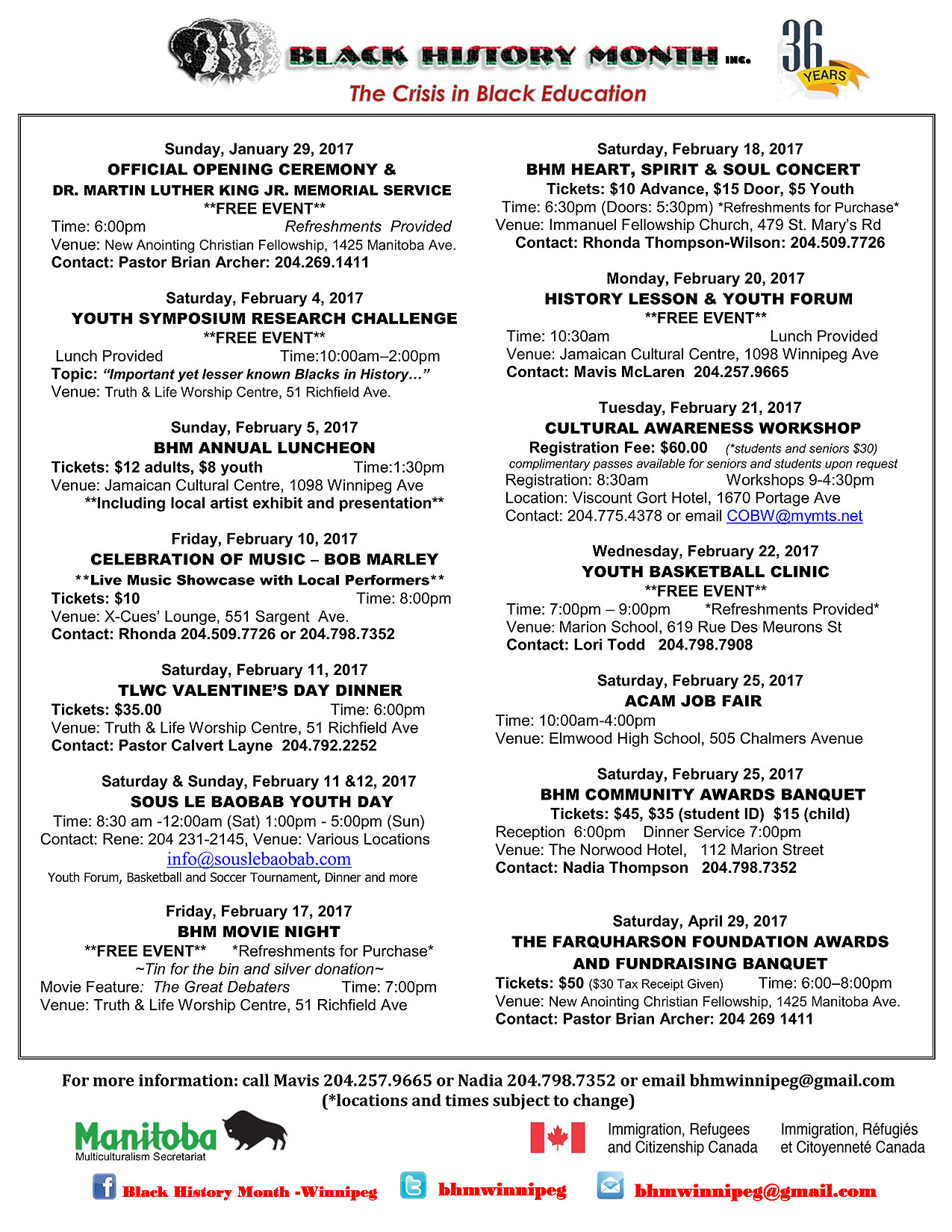 *
Members are all invited to attend the CCOM Family Christmas Party on Dec 11th, starting at 2pm at the CCOM Hall 1100 Fife street.. This event is free. If you have children twelve years and  under, kindly let the CCOM president know by Friday.
*
General Members Meeting Notification
Members are invited to attend a general meeting on
Saturday, November 5, 2016
2:00 PM - 3:00 PM
at the Caribbean Cultural Centre located at 1100 Fife Street
*
*
The flag of Trinidad & Tobago will be raised at City Hall the morning of August 31, 2016
*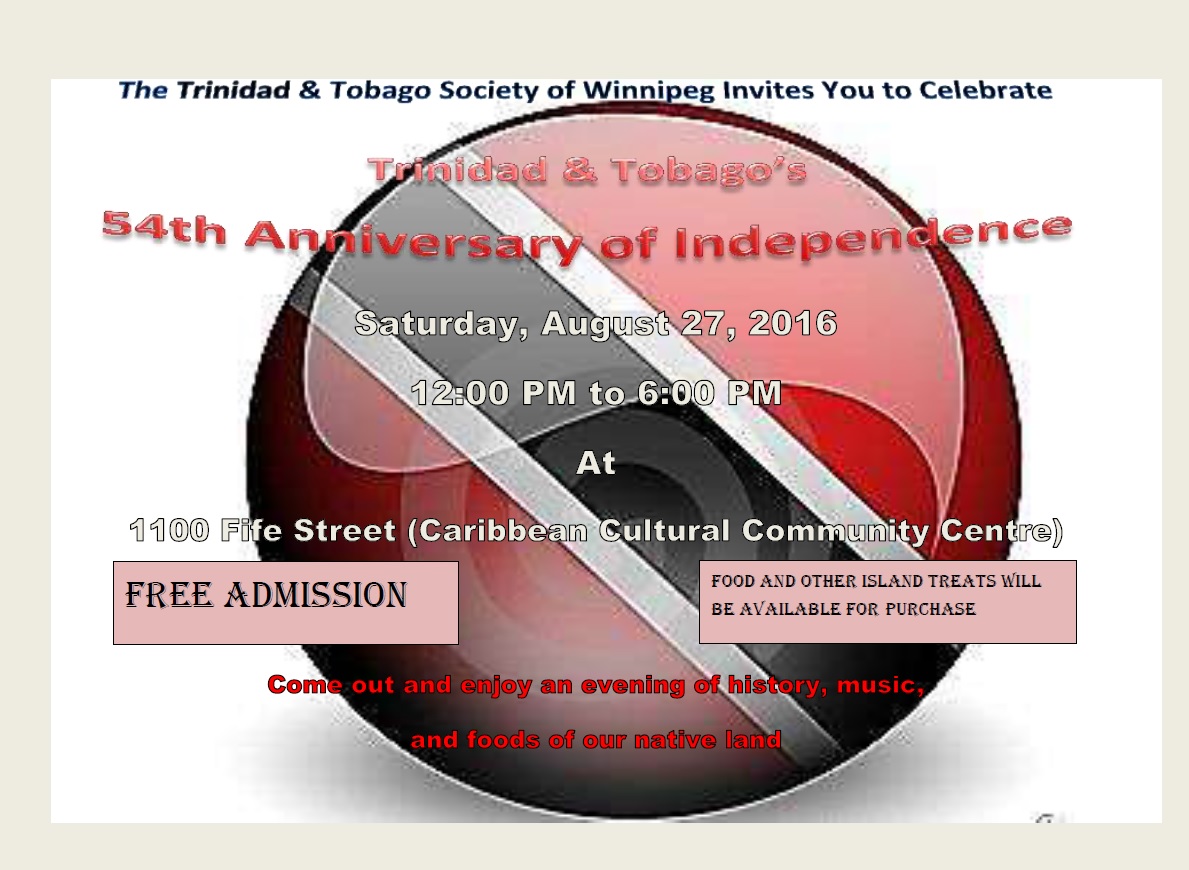 *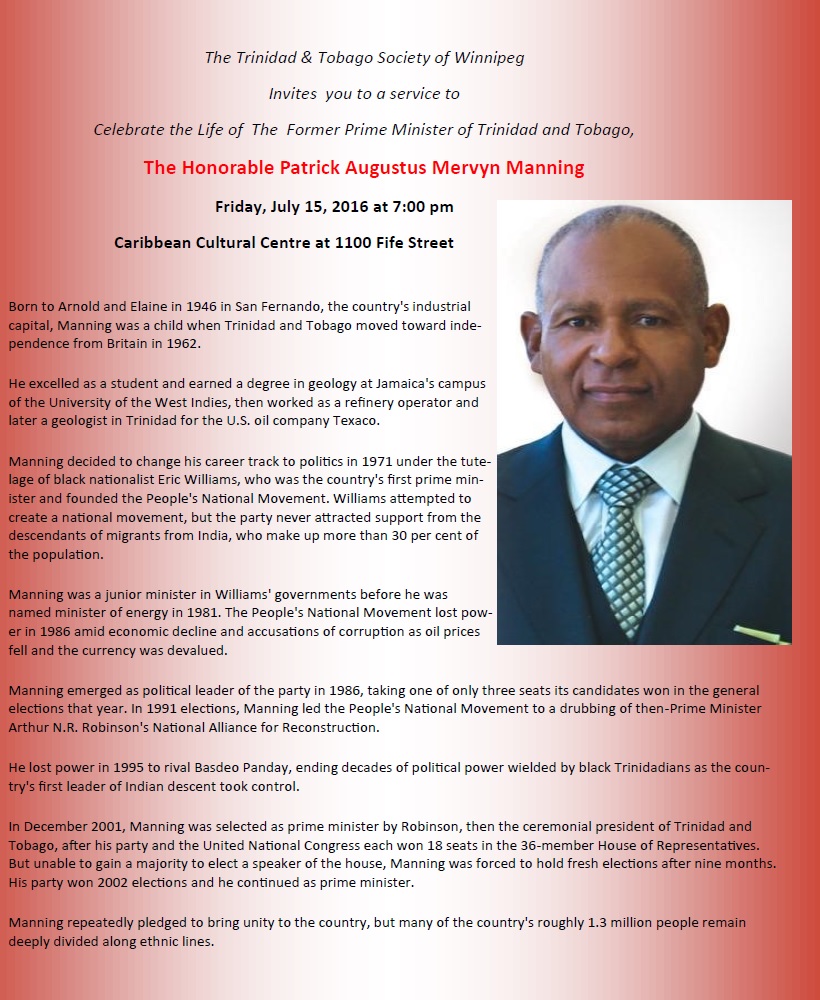 *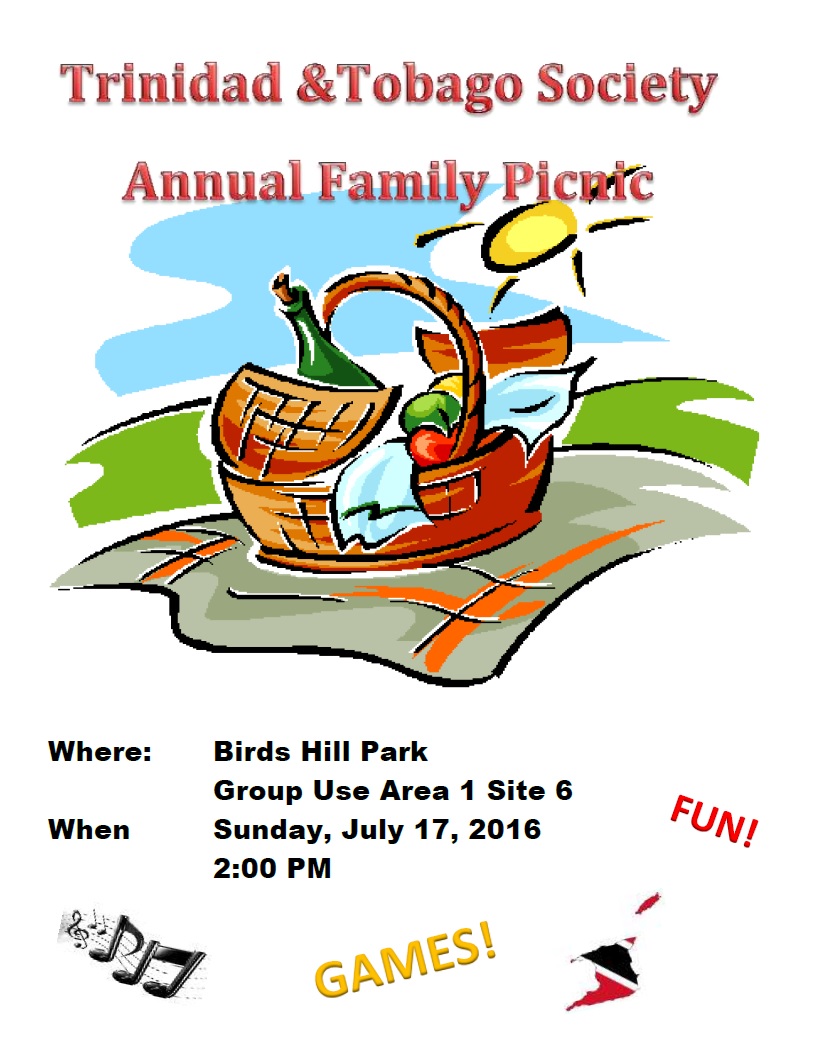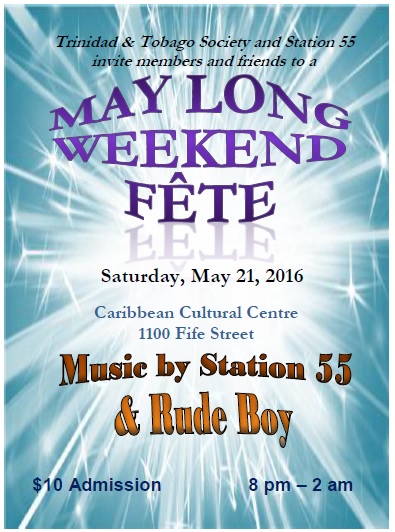 *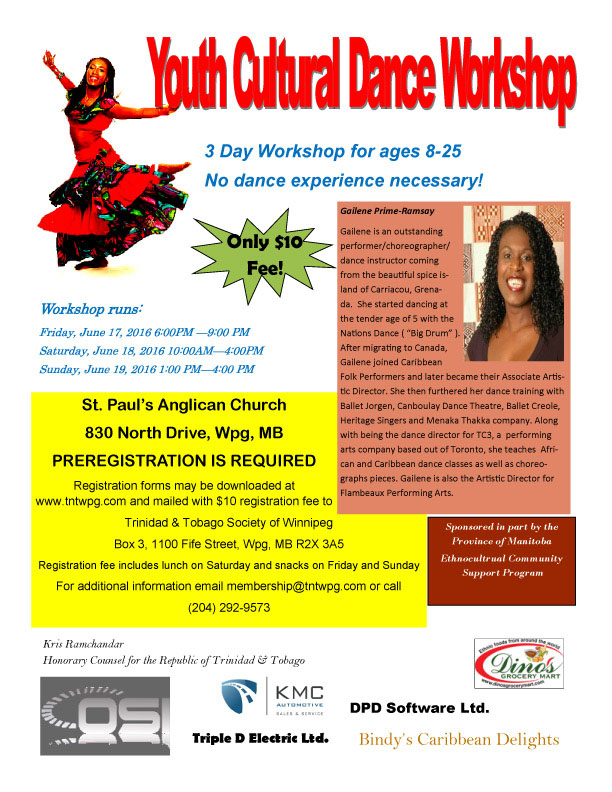 DOWNLOAD APPLICATION FORM HERE
*
*
The C.C.O.M. Christmas Party is on Nov. 28, 2015   4pm - 7 pm at 1100 Fife Ave. Winnipeg
*
*
The TnT Society Christmas party is scheduled for Sunday, December 6 2015 from 2 – 7 pm  1100 Fife Ave. Winnipeg
"Christmas party will be a potluck.  If you are not contacted by someone on our phoning committee by December 1, 2015
please contact This email address is being protected from spambots. You need JavaScript enabled to view it. and you will be provided with a required food dish to bring."
*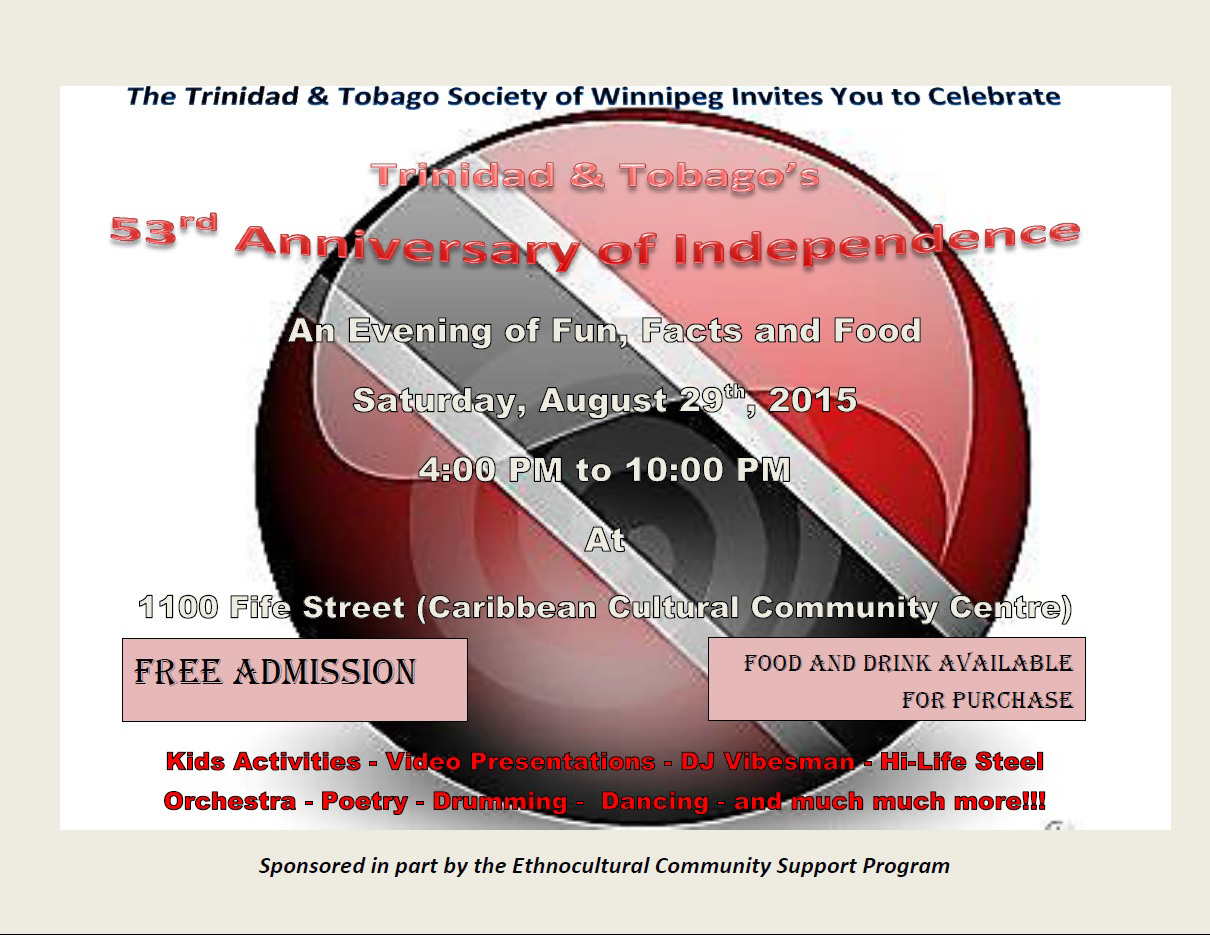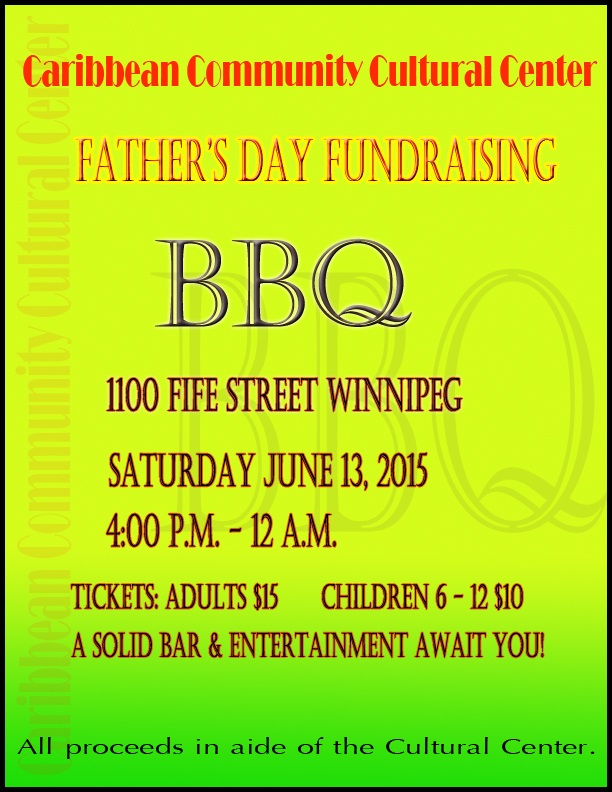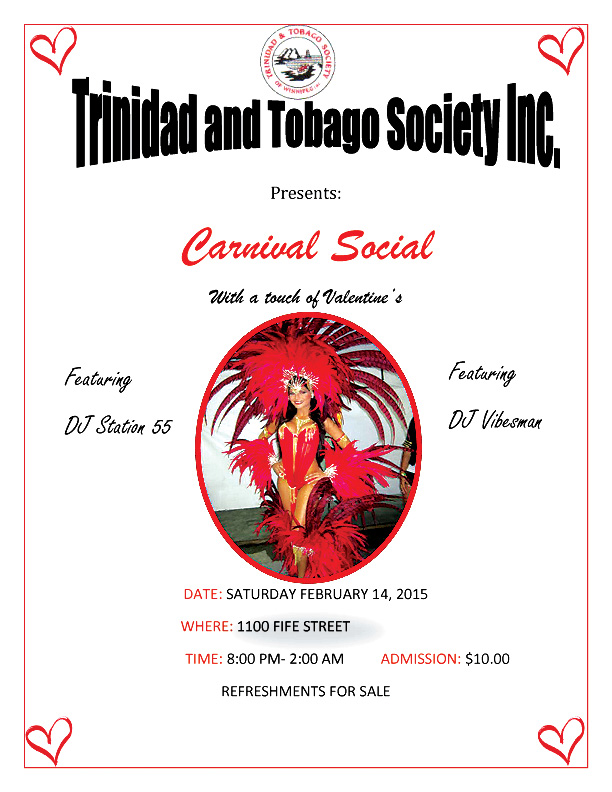 *
*
 
*
*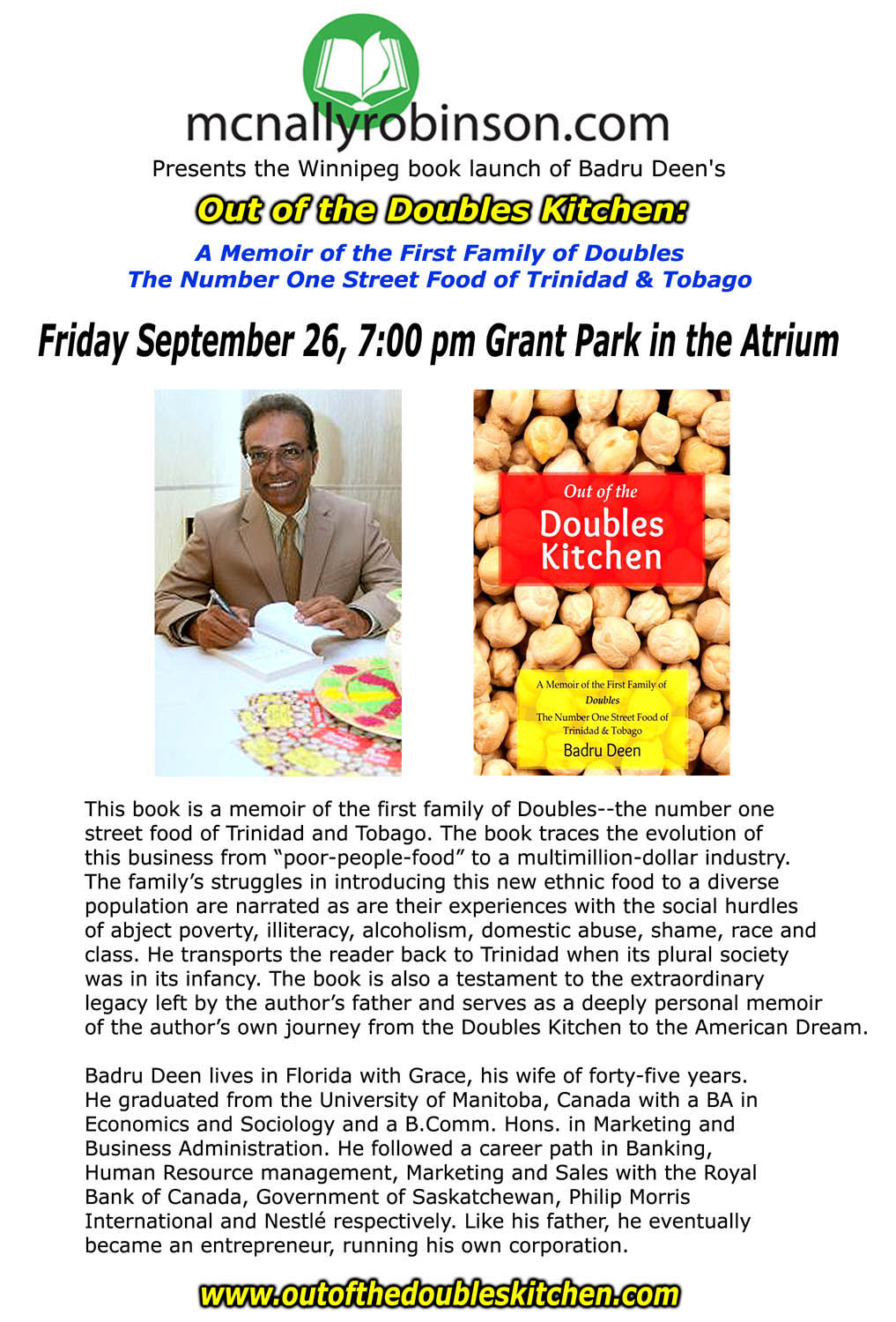 *
*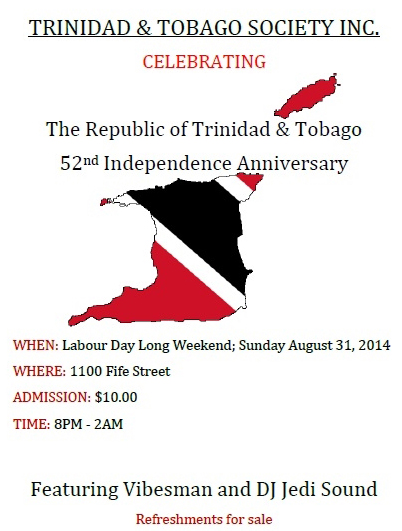 *
 The 12th Annual Soca Reggae Festival at The Old Market Square
is on July 14, 15 & 16 - 2017
more info at
*