The Trinidad and Tobago Society of Winnipeg would like to extend our heartfelt congratulations to one of our members and former President of the Trinidad and Tobago Society , Mr. Kris Ramchandar who was selected by the Premier of Manitoba . Hon . Heather Stefanson, to receive the Queen Elizabeth II Platinum Jubilee Medal.
Kris  is a very giving Community Leader with noble intentions and has always  demonstrated  qualities that are worthy of emulation by his peers.  He was once described as a Master of Diplomacy by a former Speaker of the Manitoba Legislative Assembly. He is our Honorary Consul for Trinidad and Tobago in Manitoba and is very deserving recipient of this Award.
Congratulations Kris Ramchandra , we are very proud of your achievement.
 President.  Trinidad and Tobago Society of Winnipeg Inc.  Sept 2022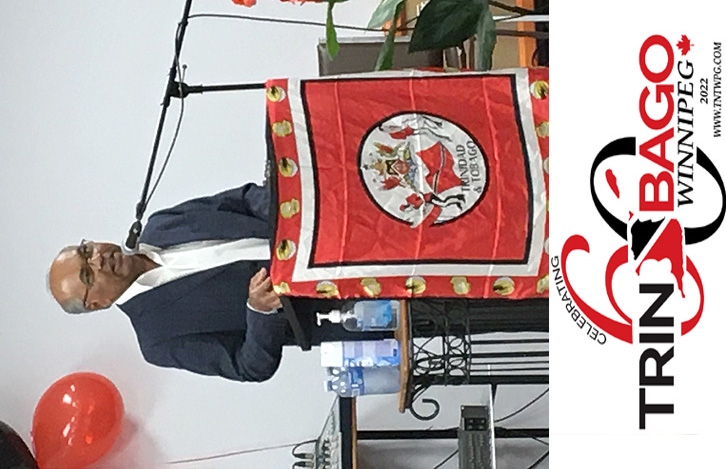 Trinidad and Tobago flag in front of King Charles III Sept 9 2022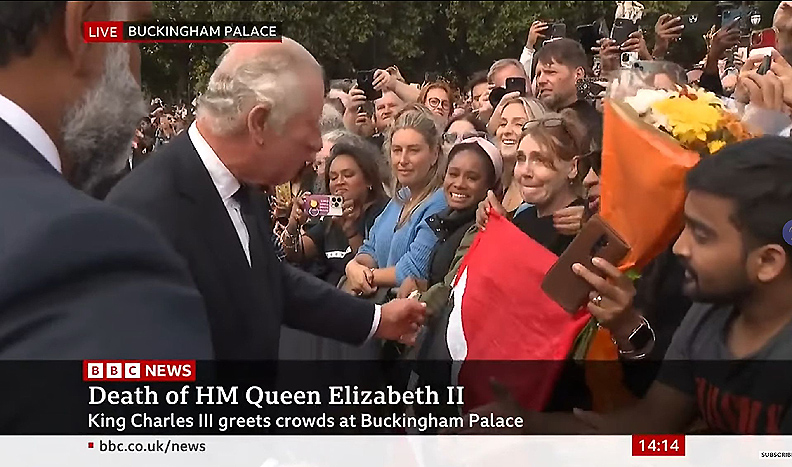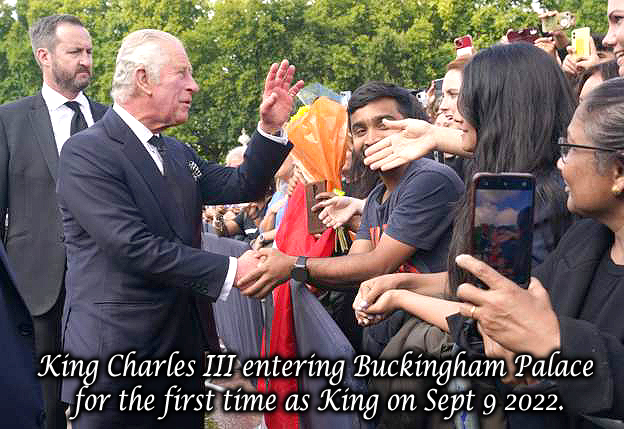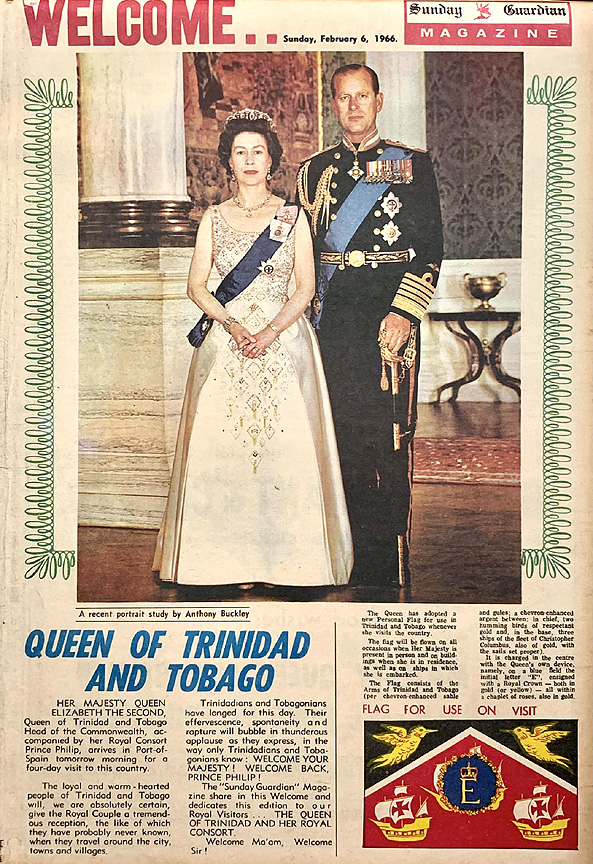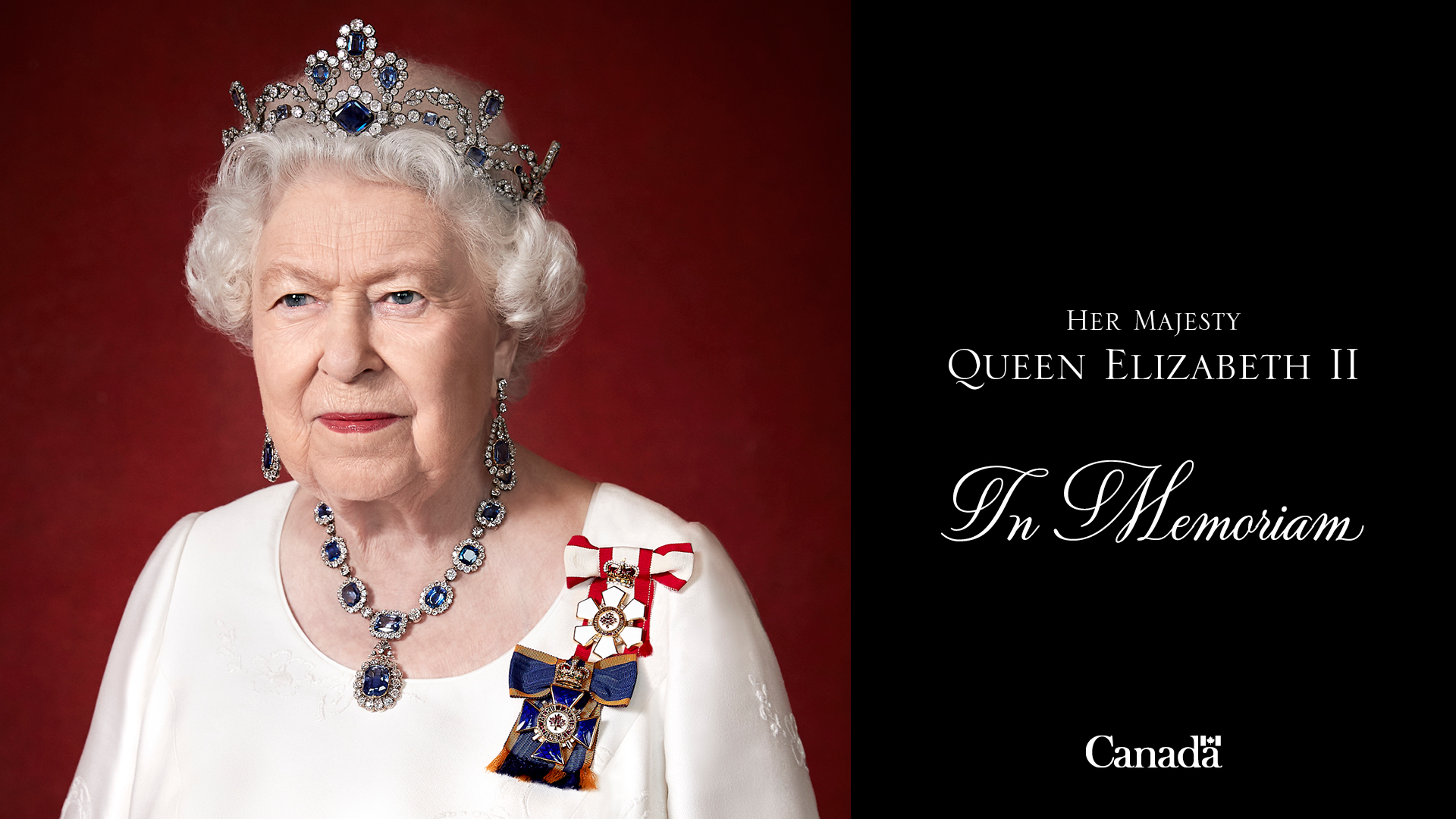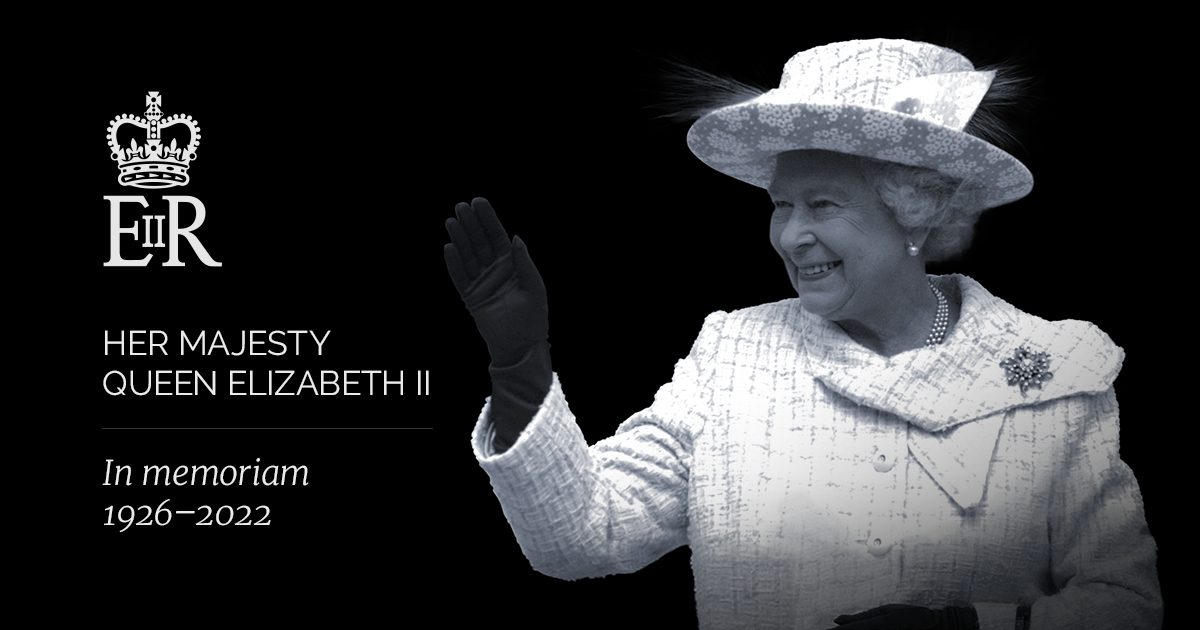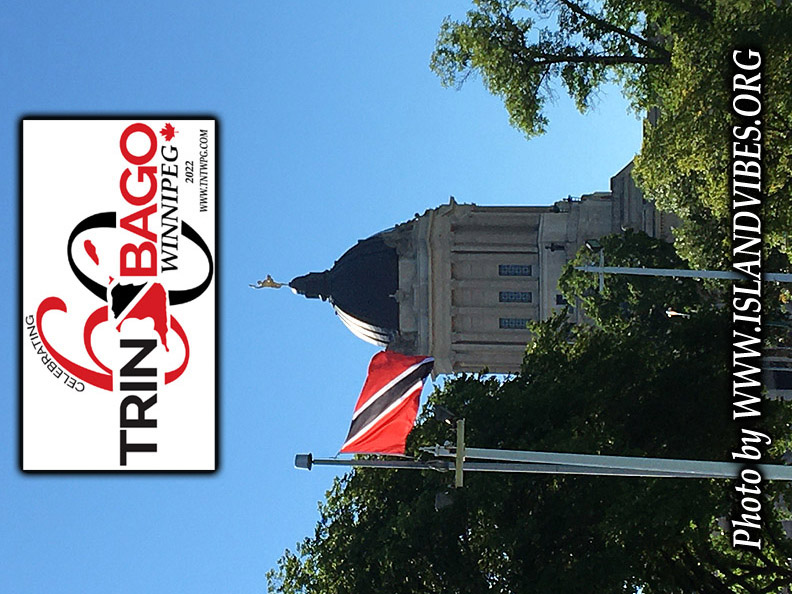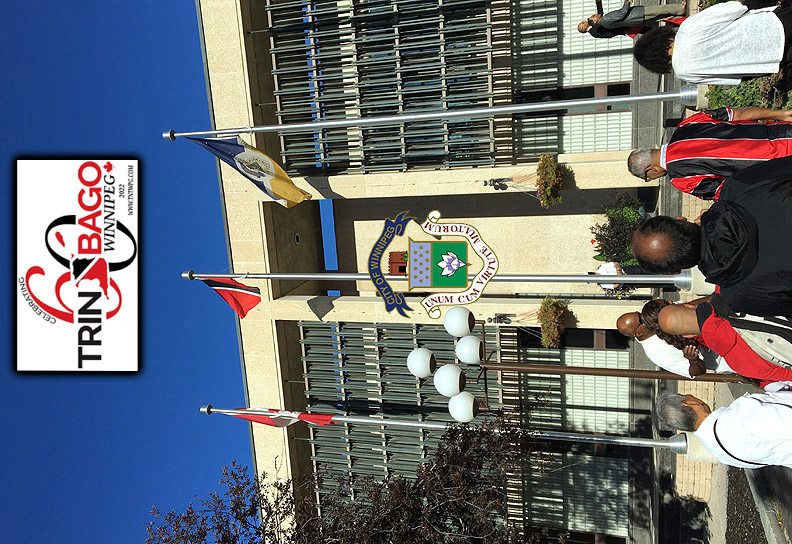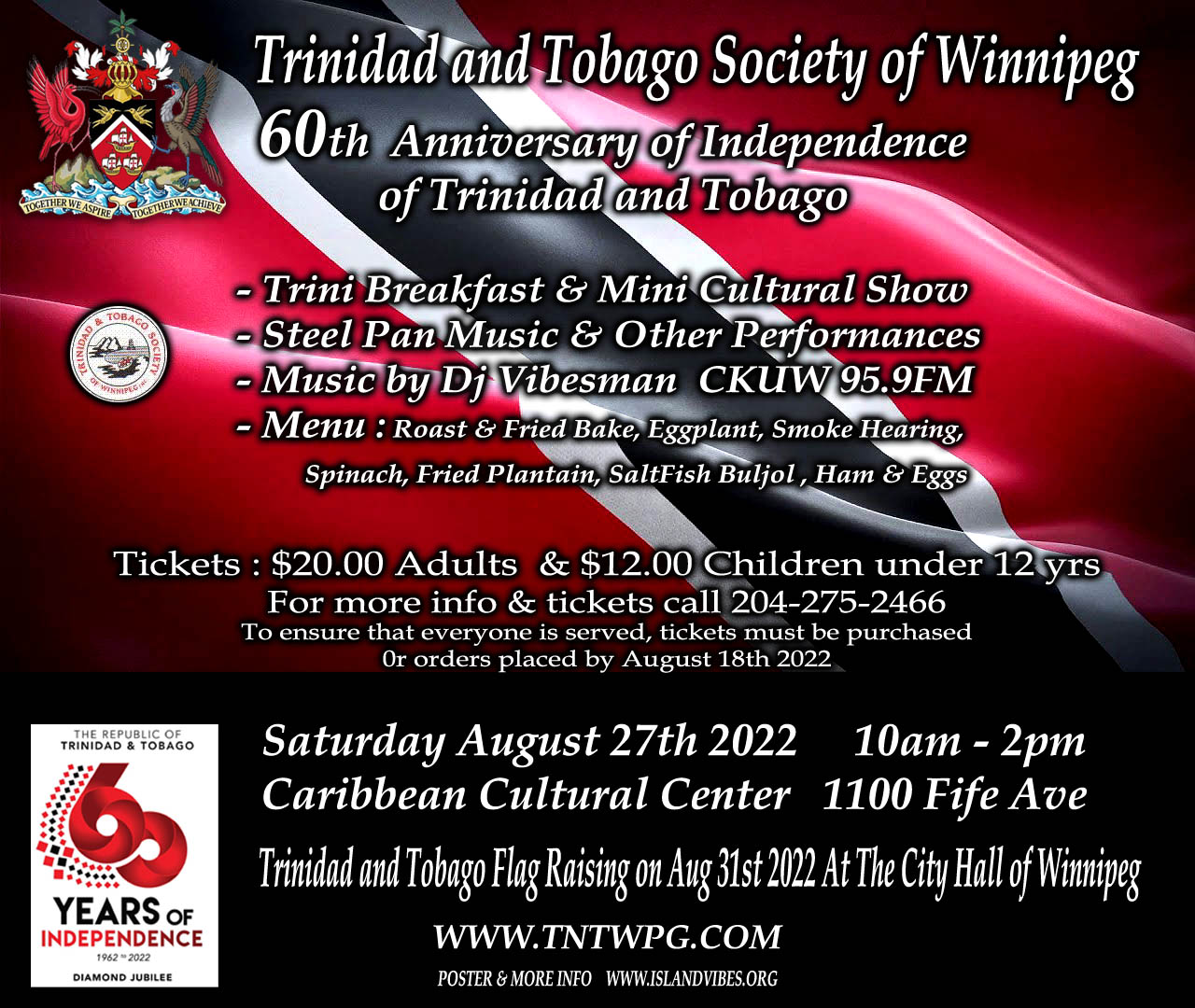 CHRISTMAS GREETINGS 2021
Once again, as we approach the Christmas Season, on behalf of myself and the executive of the Trinidad and Tobago Society of Winnipeg Inc. I wish to extend to all of our members our best wishes for a Merry Christmas and a prosperous and healthy New Year.
Over the past twenty months, we all have been held hostage to the Covid 19 virus, which has precipitated changes in the running of organizations as a whole.
We the executive are committed to ensuring that the Trinidad & Tobago Society remains functional and vibrant by exploring ways in which we can interact with our members in a meaningful way, during this time of restrictions.
At present we are in the process of reactivating the phoning committee to ensure that everyone will be kept updated on any plans/activities of the organization. We trust you will be receiving a phone call from a member of this committee sometime in the new year.
The executive is now in the process of moving the monthly executive meetings to virtual, effective February 2022. Our members can now renew their membership online by going to our website www.tntwpg.com. Also, we hope to be participating in Folklorama 2022 providing the pandemic has abated and the restrictions are lifted.
During the past months we have lost some of our members, the latest of whom are Winston Jody, Karl Rambarran, Anirude Maharaj, and Esme Stewart.  Unfortunately, due to the nature of the virus, we are unable to get together to pay our respects to these individuals; however, we extend our condolences to the family members and loved ones.
Once again, I wish you all a very merry Christmas season, and God's blessings for the coming year.
Joe Glasgow
President
 MEMBERSHIP UPDATE:
It is now Mid August of 2021 and things are slowly opening up for larger numbers of attendees to public events, from the COVID Pandemic issues here in Winnipeg and Canada. We are looking forward to restarting our Programs and Events that have been on hold for the past 16 months. We are working on the following Programs and Events for the remaining months in 2021.
More information will be posted on our Website, Facebook Page and Emailed out to our membership when details are finalized. ( Pending upon the COVID issues here in Winnipeg )
- Senior Citizens TnT Membership computer training program.

- Trinidad and Tobago Independence Day Flag Rising at City Hall on Aug 31 2021.

- Resuming our Annual Family Christmas Party in December of 2021.

- Plus future Events and Programs for 2022.
We hope to see everyone in person again to catch up with all of our friends and families, here in our very small Trinidad and Tobago Society here in Winnipeg. Stay safe and health everyone!!!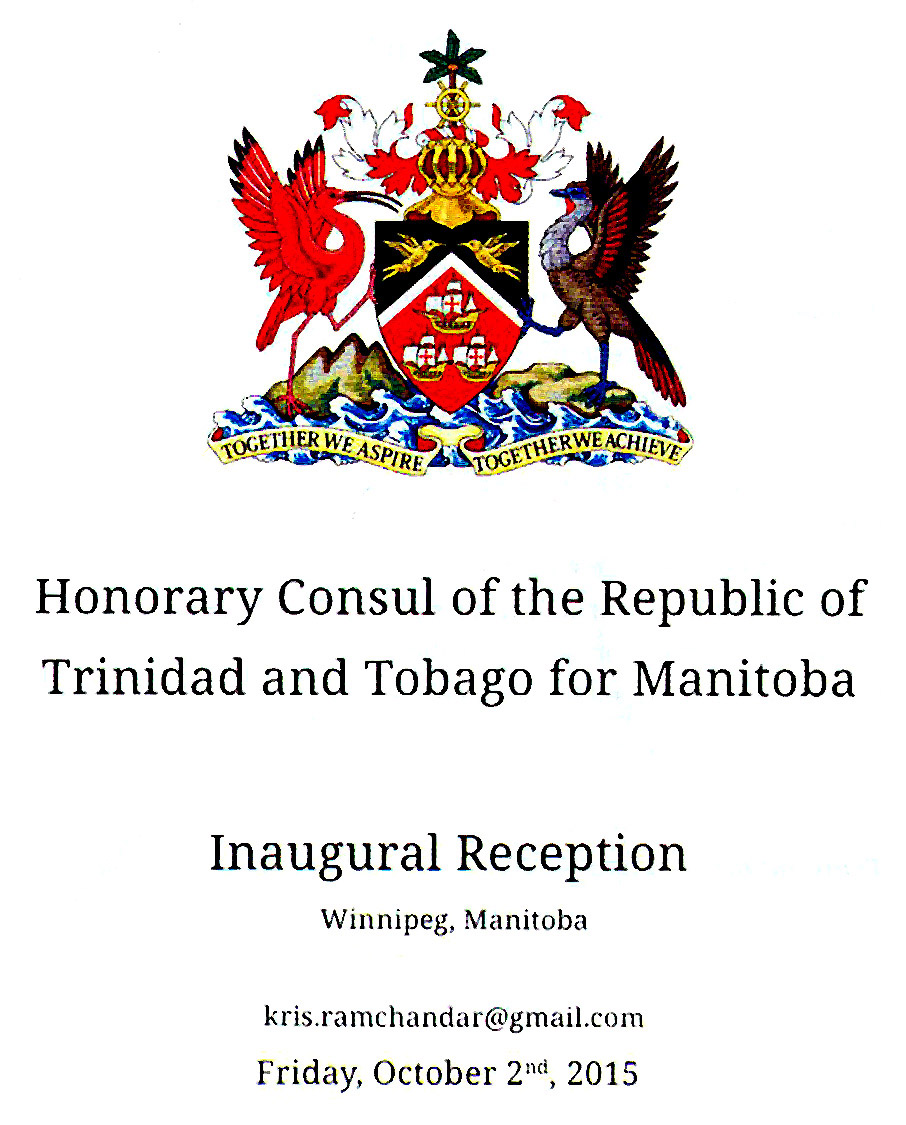 *
*
The Christmas party is scheduled for Sunday, December 6 from 2 – 7 pm @ 1100 Fife Ave. Winnipeg
"Christmas party will be a potluck.  If you are not contacted by someone on our phoning committee by December 1, 2015
please contact This email address is being protected from spambots. You need JavaScript enabled to view it. and you will be provided with a required food dish to bring."
*
*
 The Passport Department of the Consulate General of the Republic of Trinidad & Tobago is in the process of holding an outreach programme in Winnipeg some time before the end of the year 2015. The office is therefore requesting some information from our membership. If you or anyone you may know is interested in getting a new passport or renewing one, kindly contact.
This email address is being protected from spambots. You need JavaScript enabled to view it.
Machine Readable Passport Outreach Program 2014
The Machine Readable Passport Unit will be in Winnipeg between March 5th and 7th 2014 for the purpose of processing passports on behalf of the citizens of Trinidad and Tobago. Application forms may be download directly from the website at

www.ttcgtoronto.gov.tt

.
To make an appointment or for further information please contact

This email address is being protected from spambots. You need JavaScript enabled to view it.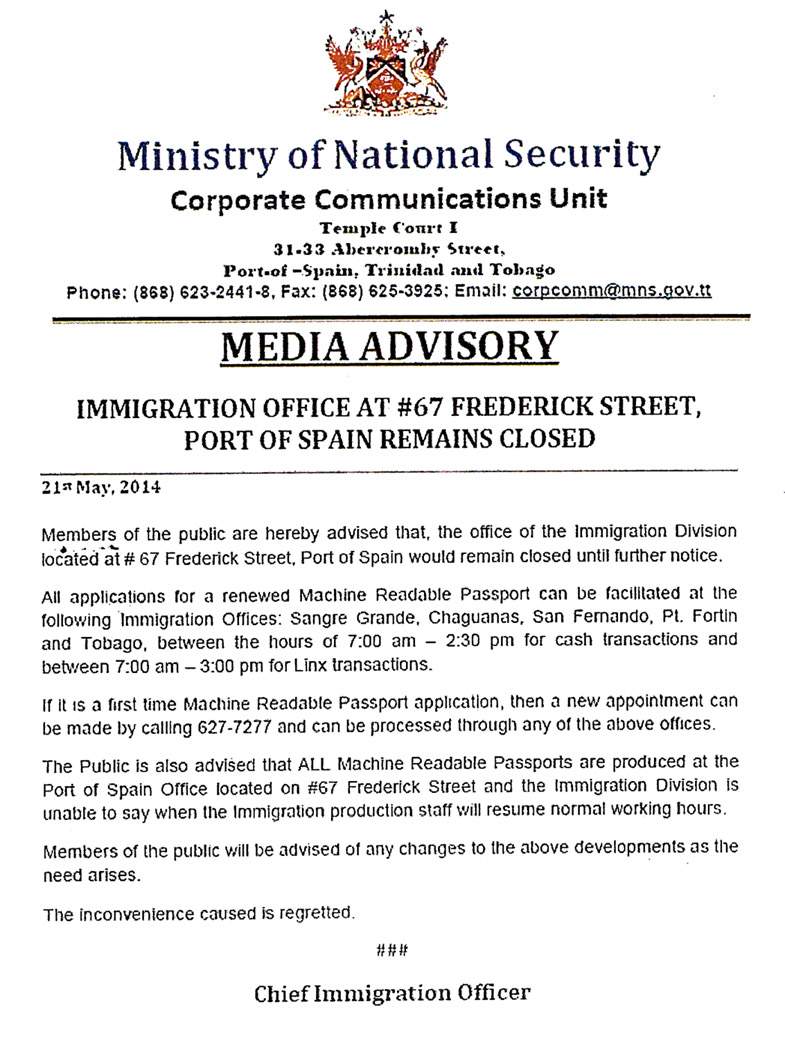 *
*
the New President for The
Trinidad and Tobago Society of Winnipeg.